Each Rotary year, the President chooses the charity or project he wishes the club to help him to support.
This year, 2020-2021, President Parmdeep Vadesha, is bringing Rotary4foodbanks to Leicester.
In 2019-2020, President Chris Saul's chosen charities included Age UK Leicester Shire & Rutland, and Riding for the Disabled.
In 2018-19, President Colin Derrick supported Charity Link, a local charity based in Leicester.
In 2017-18, President Richard Power raised over £100,000 for the equipping of a hospital theatre in Gondar, Ethiopia.
To celebrate its Centenary in 2016, the Rotary Club of Leicester raised £150,000 to create a new visitor centre for the Bradgate Park and Swithland Wood Country Park, Leicestershire
Our Projects
The Rotary Club of Leicester is appealing for the donation of Christmas Hampers from its members, the …

Food banks in Leicester are expected to come under increased pressure as many more families turn to …
I am looking forward to my year as President of the Rotary Club of Leicester but first …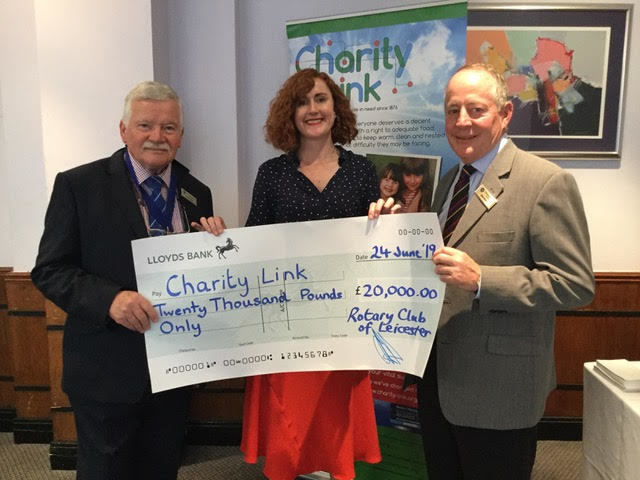 Colin Derrick has raised £20,000 for local charity, Charity Link, during his year as President of The …